So you have your eye on a pretty wood cook stove for your homestead kitchen.  You have dreams of being able to cook in the winter, even when the power is off.  You envision evenly brown pizza, with a chewy, crispy crust, and warm baked bread the way grandma used to make it, its fragrance filling your homestead kitchen with warmth and love.  You imagine sitting in front of the oven with the door open, staying toasty warm, even as the blizzard blows outside.   With a wood cook stove you don't even need a slow cooker, the perpetual heat from the fire box can keep a pot of hearty stew warmed and simmering all day.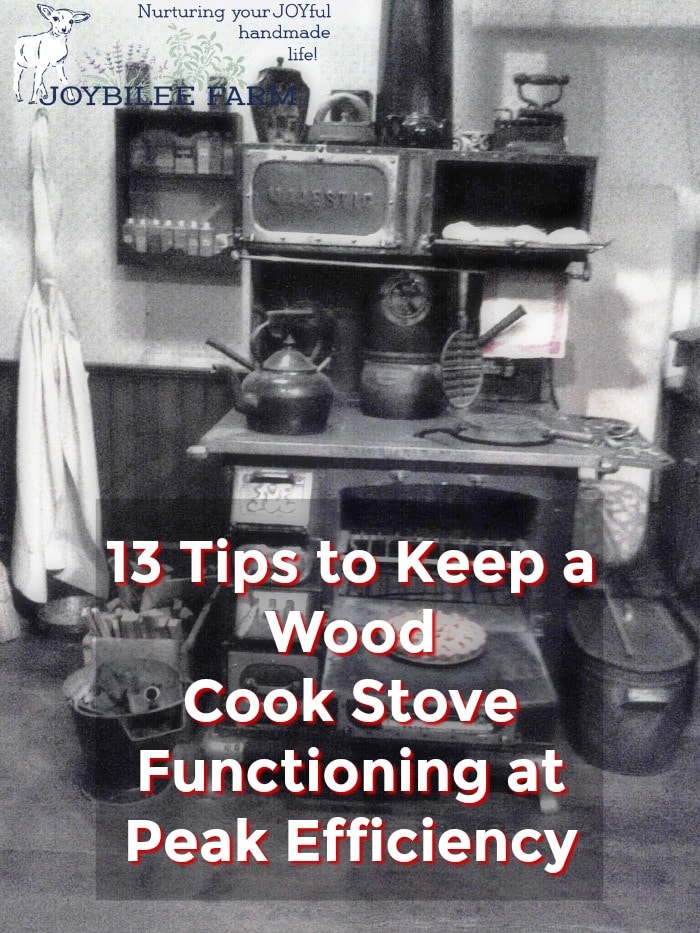 A wood cook stove is a beautiful, well crafted appliance that will add charm, warmth, and efficiency to your homestead kitchen.  But, unlike electrical appliances, a wood cook stoves requires regular maintenance to work at peak efficacy.
Learning to cook well using a wood cook stove is an art that begins with using these 13 tips for wood cook stove maintenance that will keep your cook stove functioning at peak efficiency.
1.  Use seasoned wood
Avoid burning paper and cardboard in your wood cook stove, except to get the fire started.  Don't use your cook stove as a trash burning barrel it will damage both the stove, and the chimney.
Avoid burning green wood by getting your wood stored for the winter before Labor Day, in spring is even better.  If you get enough for two years in your first year, you will only need to bring home enough for one more year each year after that and you will always have dry wood to burn.
Although most households think they only need 3 to 4 cords of wood a year, our rule of thumb is to store 8 cords every year.  In a cold, long winter you will go through 5 to 6 cords and in a mild winter just 3 or 4.  This will leave you with sufficient wood in storage to always have dry wood.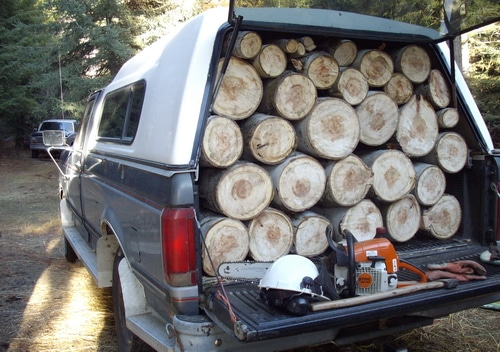 In 2017 there were bad wild fires in our province and the back woods were closed to recreational traffic in June, while the snow was still melting at the top.  The back country didn't reopen for wood cutting until mid October.  The first snow came 2 weeks later. We almost missed the window for getting our wood for winter.  Had we been unable to get enough wood in that 2 week period we would have been all right though.  We had wood stored in advance.